DCO Racing is the racing arm of DiscoBrakes as well as CarbonCycles. While both brands offer a huge array of products, we have put together the most recommended and race/event-proven products from our key racers. Our DCO racers cover almost every discipline of cycling, with a certain orientation to racing and riding on dirt, and have discovered over endless hours of testing and racing what works and what they like. So here we go.

Ceramic Pro for riding and racing in dry conditions
Maximum braking performance in dry conditions, and offer outstanding modulation for precise braking and reduced hand fatigue, even during long and demanding stage races.

Sintered for riding and racing in wet and muddy conditions
While sintered pads might not be able to deliver the same power as, for example, the Ceramic Pro option, their toughness and durability give confidence even in the most atrocious weather and trail conditions.

Copper Free for riding in mixed conditions
Balanced performance is key for our riders. While braking power in all conditions is hugely important, heat dissipation and longevity for the long Andorra tracks and extensive trail scouting sessions are equally relevant. And to top it all off, only a quiet bike is a fast bike. All these attributes get perfectly covered by our Copper-Free compound.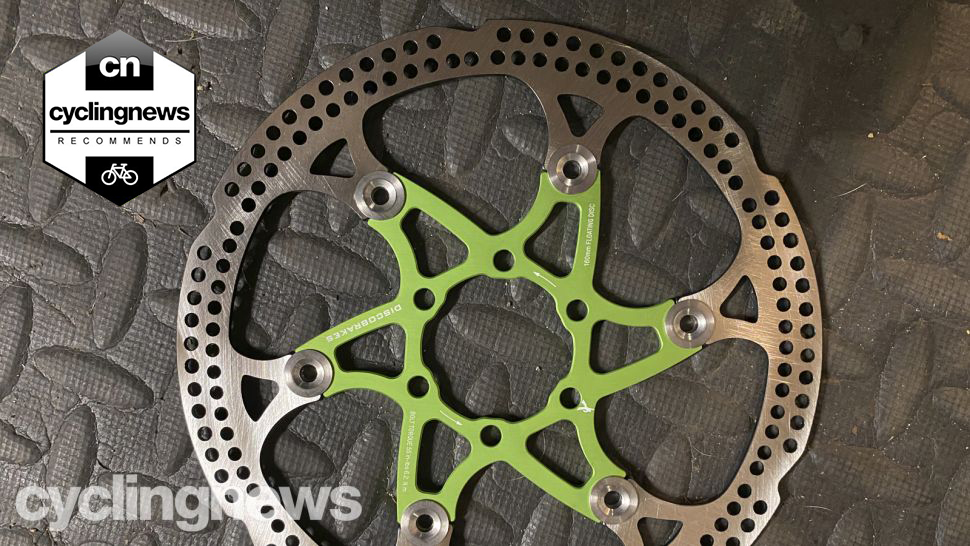 When every gram counts and 160 mm rotors deliver sufficient braking power, there is no way around the Super Light rotors. At only 79g and yet delivering ample stopping power, these rotors fit perfectly on any XC race full suspension and hardtail.
AirTech for size choice, low weight and anchor-like stopping power
While weight is very much at the forefront when it comes to his XC setup, José has been using the AirTech rotor on multiple bikes and appreciates the fact that he can easily upsize to a 180 mm setup (for his down-country bike) or even 203 mm (for his e-enduro rig) as well as rely on their stopping power and outstanding heat dissipation.
Floating for Maximum stopping power and outstanding heat resilience
As gravity-inspired or e-supported riding is often a focus, we rely on our powerful floating rotors. They are not just available in up to 203 mm but also in multiple colors, which is not unimportant to help our bikes look their best. The alu spider and stainless-steel construction help to deal with the heat on demanding descents, and keep braking consistent and brake fade to a minimum. For Michael, they really excel on steep terrain, where they offer consistent stopping performance even after prolonged and extreme braking.
Adapters provide the perfect match between your brake caliper and your fork or frame, and allow you to up or down-size your rotor.
For many of our racers, who are also heavily involved in bike testing, being able to use a specific brake on a new frame or fork is crucial. And besides that, using a size-specific adapter gives them the chance to up or downsize the rotor size to perfectly match their requirements.
Alu rotor bolts – add some color and save some weight
The M5 lightweight alloy bolts keep the weight at the center of the hub low, add a bit of color and do exactly what you need them to do without adding unnecessary heft. And if anodized aluminum doesn't add enough bling, then there are always the super exclusive titanium rotor bolts, much loved by our elite racers.